Towing Service in Seawoods
Tow Diary :
Towing at Seawoods Chapter: There was a collision between a car and a truck. The car driver was overtaking the truck on a very tight turning road. The car driver miscalculated the turning radius of the road and lost control of it, The car squeezes between the divider and the truck. Luckily there was no injury to the driver and passenger. After reaching on spot, we examine the car's condition. The car was damaged from all four sides. The front bumper, Side Doors, Headlights, Rear Glass were completely damaged. We also noticed the Left Axle was dislocated. There was no damage to the truck.
Type of Towing – Since the axle was broken, we choose to lift the car from the front through hydraulic tow van.
Accident Spot – Seawoods – Ulwe Road, Navi Mumbai
Drop Location – Sharayu Hyundai, Turbhe, Navi Mumbai
Car Model – Hyundai Verna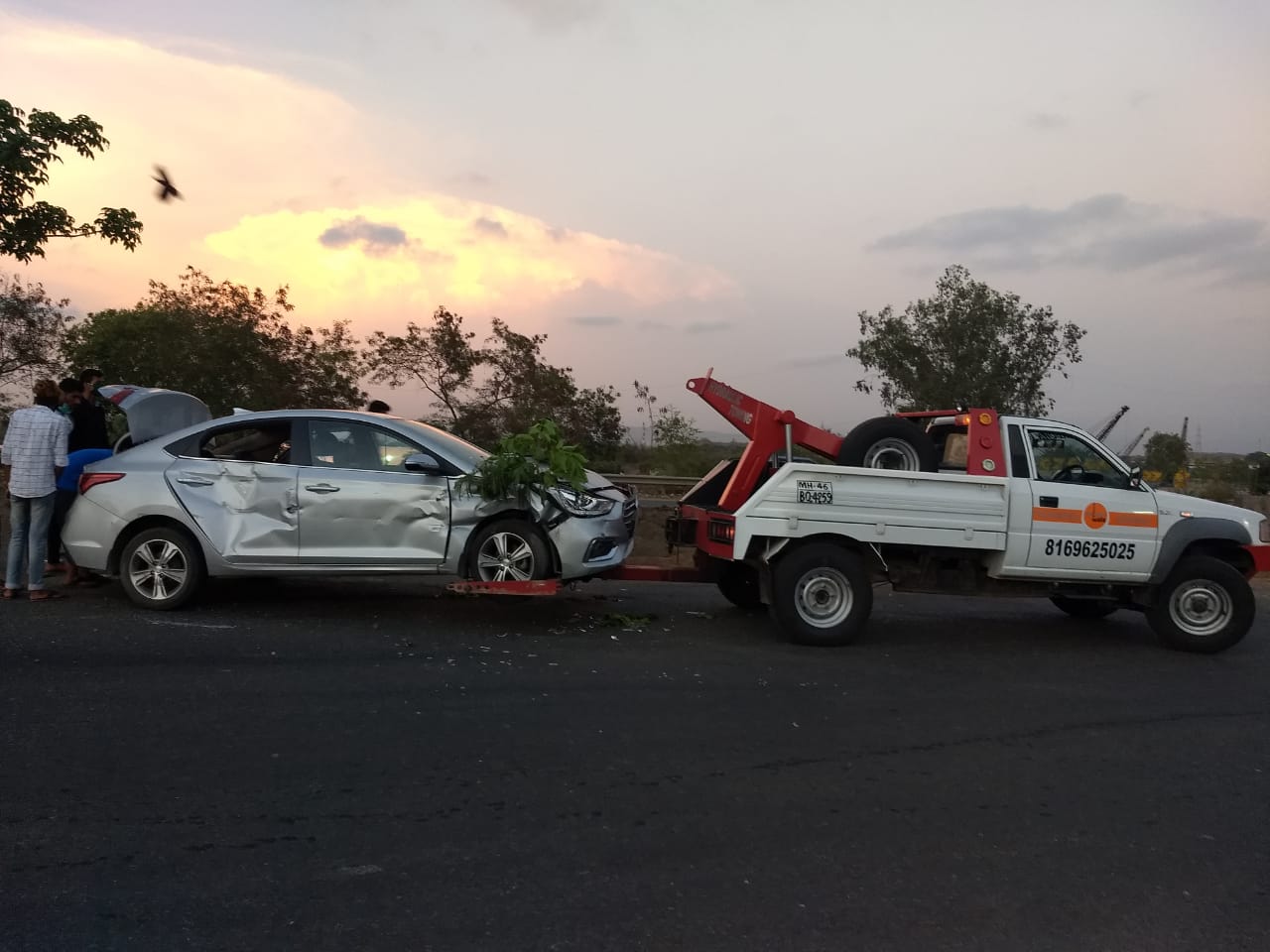 Profile: We at Tochanwala Assistance are pioneers in providing towing services. Our reliable and powerful tow trucks are designed to perform towing duty operations with great ease and safety. Our operators have expertise in carrying out the tow job. We offer 24×7 service across Mumbai, Navi Mumbai & Thane Region with less TAT at a reasonable price. We also provide On-demand services of Battery Jumpstart, Fuel Delivery, Flat Tyre Service, or other mechanical work.
While Vehicle breakdowns can be stressful and inconvenient, but the team at Tochanwala Assistance will go above and beyond to make the towing process as smooth as possible. Connect us directly at +918877 247 365 (24×7, 365 Days a year) or suggest or write to us at [email protected]. For more such contents visit the blog section click here